Ride from Carlton, Oregon to Beaver, Oregon -- June 28, 2013
There is a very twisty road through the coast range of Oregon linking highway 47 and highway 101 connecting the towns of Carlton and Beaver. Both towns are small. Carlton has a population of 2000 and Beaver has a population of 120. I rode this on a warm day at the end of June. I am told that this is a "summer road", at least as far as motorcycles go due to snow in the winter.
Google maps shows the distance between Carlton and Beaver as 46 miles and lists a travel time of 1 hour and 24 minutes. So Google figures an average speed of about 33 MHP. That gives an idea of how many twists and turns the road has. I actually took 2 hours and 25 minutes to do the trip as I was constantly stopping to take photos. The road is paved with a 3 mile section of hard packed dirt and gravel.
Here is the Google map image. That is the Pacific ocean on the left.


A section in the middle better showing the curves.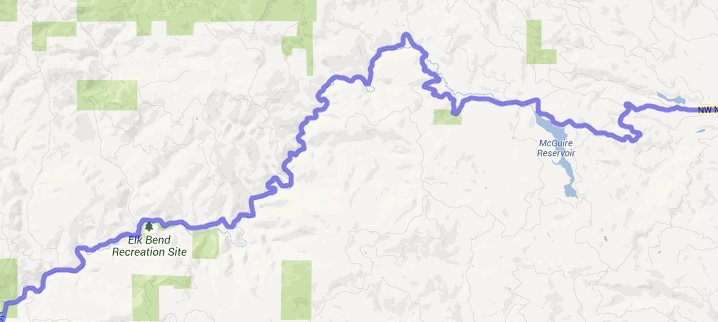 I rode highway 47 to Carlton and had lunch at the Carlton bakery. I highly recommend this as the first stop. They have great sandwiches on home made bread. The temperature gauge on the V-Strom indicated 94 degrees when I left Carlton.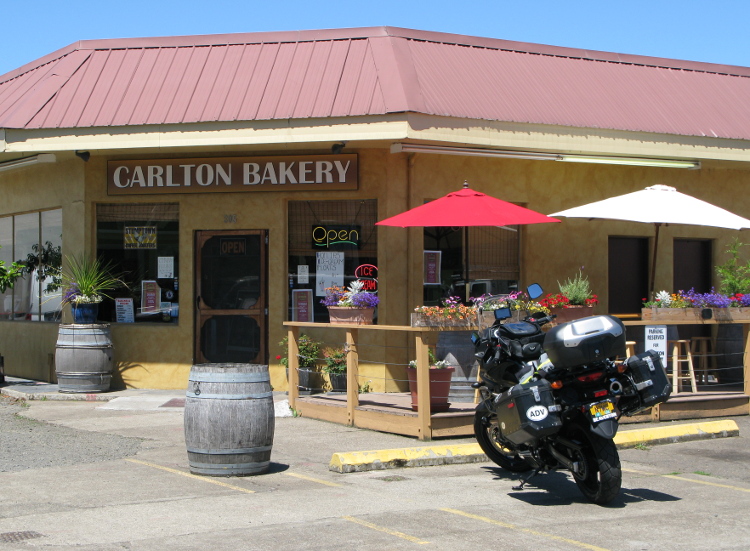 You will ride west on Main Street which quickly turns into Meadowlake Road. Here is the view looking back at Carlton.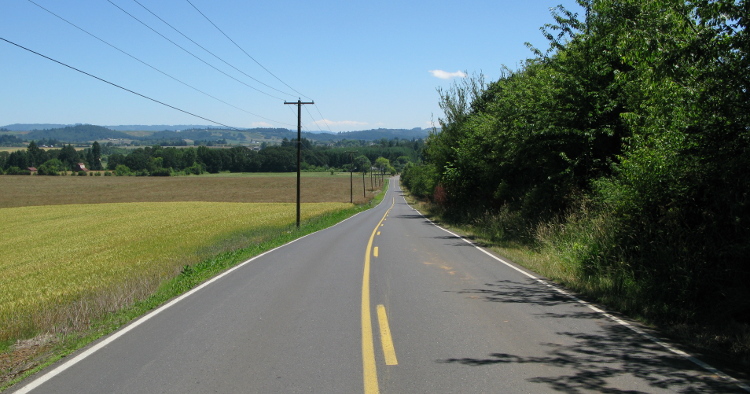 This is still in the Willamette valley. Here is the view looking into the coast range where the road will take us.



The first part of the ride is a mix of tree covered roads breaking into clear stretches. Lots of beautiful green scenery.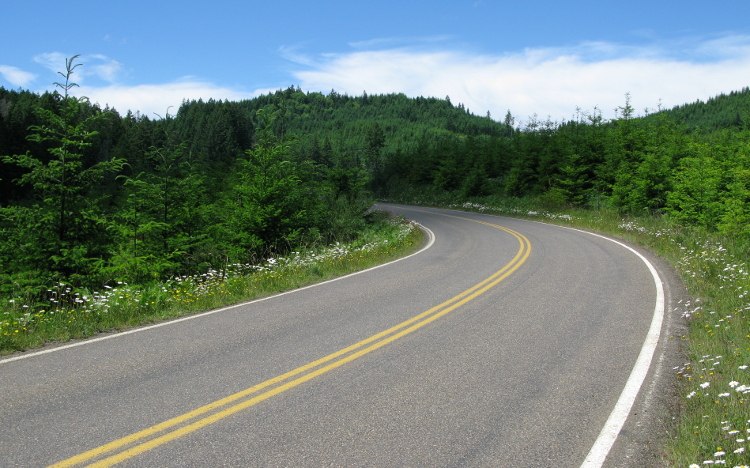 The city of McMinville has their water reservoir along this road. This is the McGuire Reservoir. A beautiful sight on what was a very warm day.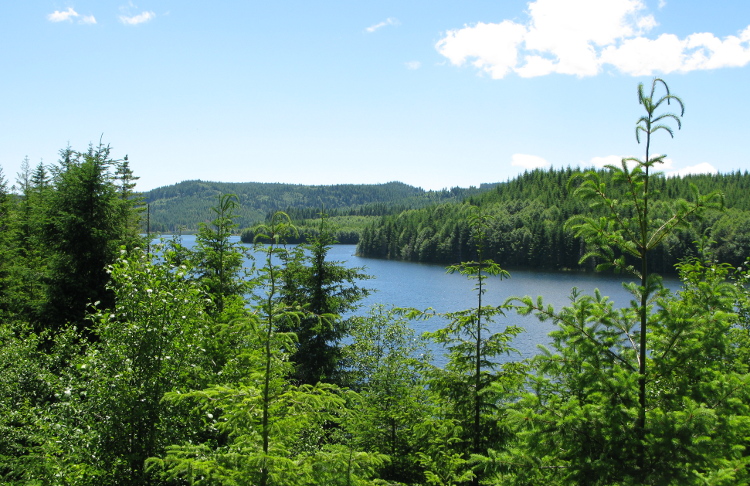 The road transitions to NW Nestucca Road and follows the Nestucca River. There are many scenic views and 3 camping areas.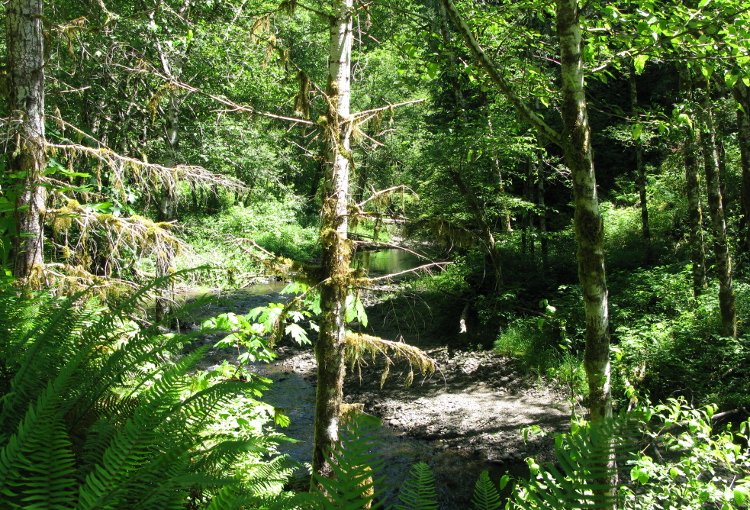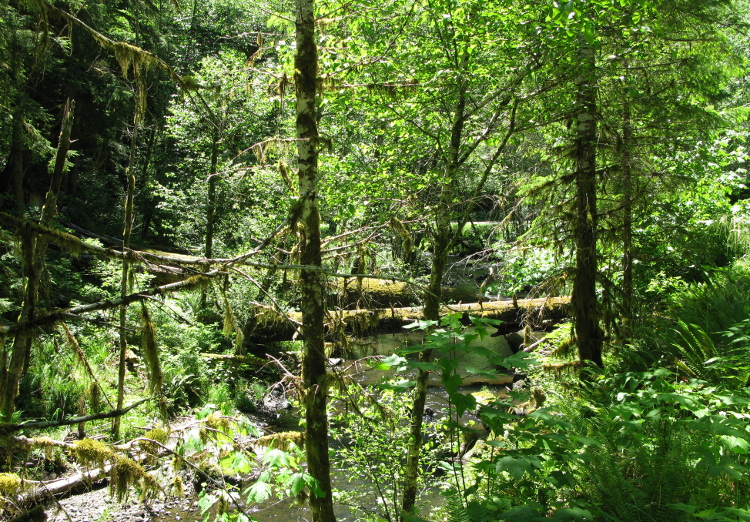 The road constantly changes from sun to shade.



More beautiful river views. The temperature gauge dipped to 81 on the ride, back to 83 when I reached Beaver so quite a warm day in the coast range. The river looked very inviting especially with all my stops to take photos.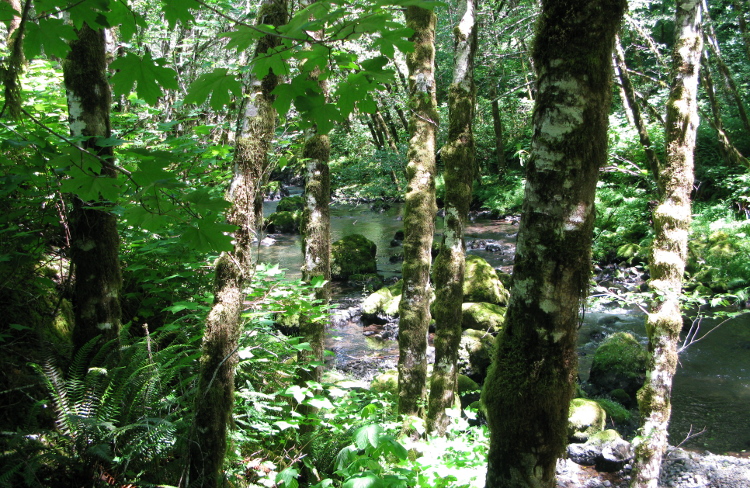 With all my photo stops it took me an hour and 20 minutes to make it just 25 miles. My next trip on this road will be riding, not stopping for photos. At the 25 mile point the road changes from paved to very hard packed dirt with gravel on top. It was more dirt than gravel when I rode it. There are quite a few pot holes but it was not challenging at all. After three miles you reach a narrow bridge and the road is once again paved.



Another river view.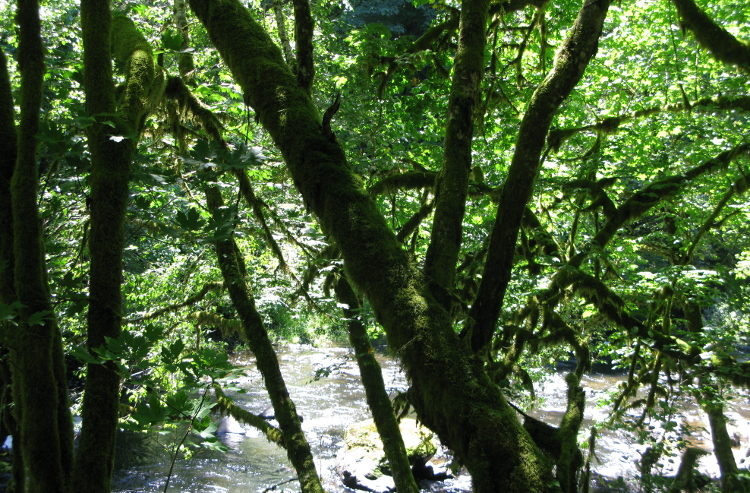 By now we are close to Beaver, where the road meets highway 101. There are some very pretty valleys in this part of the coast range.



At Beaver I turned north on highway 101 and headed up the coast. This is the view coming into Tillamook from the south.



I continued north through Tillamook finishing my day just a bit south of Cannon Beach. This was a 125 mile ride taking 5 and a half hours. That includes a lunch stop in Carlton and many stops for photos along the ride.